February 24, Xining----On the invitation of Qinghai Provincial Government, CNBM sent its delegation, led by Chairman Song Zhiping, to officially visit Xining, the capital city of Qinghai province. The delegation was warmly welcomed by Wang Jianjun, secretary of party committee of Qinghai province & president of the standing committee of Qinghai Provincial People's Congress, and Liu Ning, vice secretary of party committee & governor of Qinghai province. Both sides reaffirmed their expectations for a consolidated and sustained high-level cooperation relationship and discussed about the progress of CNBM's Xining carbon fiber project. A signing ceremony was held thereafter.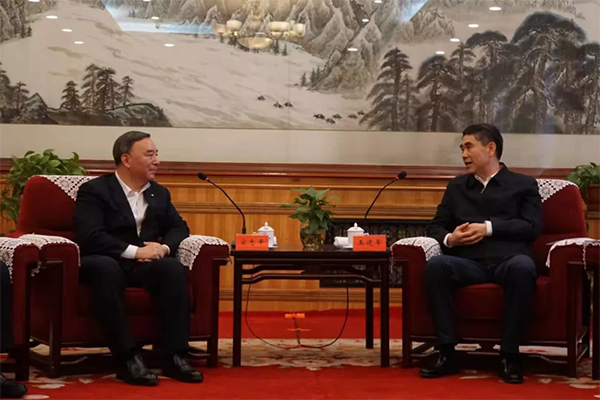 In the signing ceremony, Li Xinhua, vice chairman of CNBM and Wang Liming, vice governor of Qinghai province, signed a Strategic Cooperation Framework Agreement. Shortly after that, the Trilateral Agreement on Zhongfu Shenying's 20,000 tons High-Performance Carbon Fiber & Precursor Project was signed by Zhang Guoliang, Chairman of Zhongfu Shenying Carbon Fiber Co., Ltd., Xu Guocheng, member of standing committee of party committee of Xining & standing deputy secretary of Party Working Committee of Xining's Economic and Development District and Bai Yongqiang, Chairman of Qinghai Damei Coal Co., Ltd.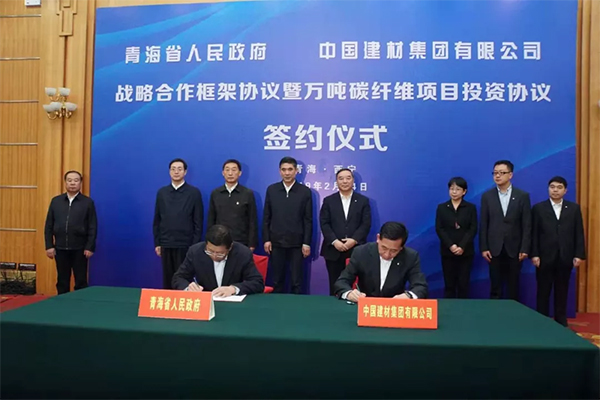 Each side agreed to leverage their advantages and strengthen cooperation on high-performance carbon fiber, cement, non-metallic mine, prefabricated housing, new building materials, etc. with expectations for mutual benefit and development.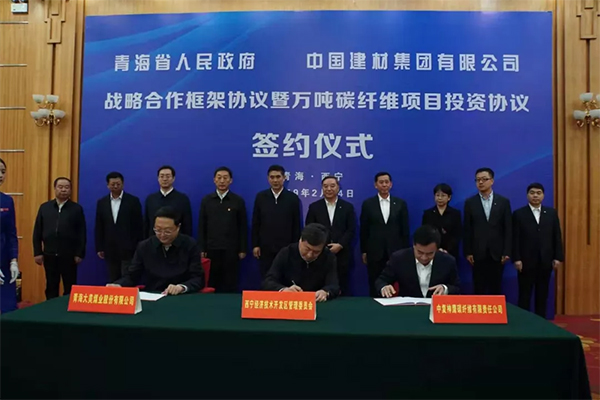 The signing ceremony was also attended by Guang Zhaoyu, secretary of the Board of CNBM; Wei Rushan, manager of Investment & Development Department of CNBM; Liu Biao, Chairman of CCGC; Zhang Dingjin, senior adviser of CCGC; Luo Haoyu, counsel & assistant of GM of CCGC; Huang Xing, vice manager of Technology Department of CCGC; Liu Fang, GM of Zhongfu Shenying and Liu Xuandong, vice GM of Zhongfu Shenying.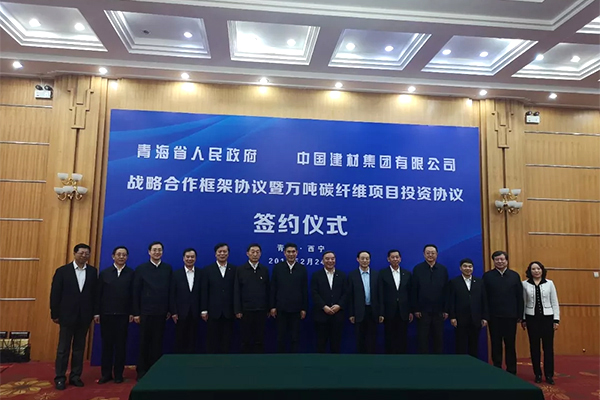 The project will be carried out in two phases with an investment of 5 billion Yuan. The first phase will include the establishment of 10,000 tons carbon fiber & precursor capacity, and expect to be completed within 3 years. The second phase will be launched after the first phase put into production, allowing Zhongfu Shenying's Xining facility to become a world-class carbon fiber production base with international competitiveness.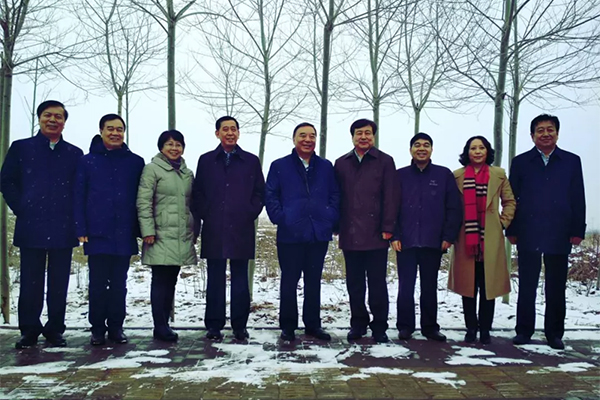 During the visit, Zhongfu Shenying also communicated and exchanged information with local officials from Ganhe Industrial Park, Xining Development District regarding the preparation work of the project, including administrative procedures, impact assessment on environment, land planning and so on. After new facility put into production, the added capacity will substantially contribute to the cost reduction of T700 and T800 level carbon fiber, greatly improve the market share of China's home-made carbon fiber and accelerate the prosperity of the downstream applications of composite materials in China, which is destined to be a milestone in China's carbon fiber development history.